| | |
| --- | --- |
| | August 25-27, 2009: A Visit to Texas A&M and San Antonio |
| | August 20, 2009: Michael Martin Murphey Concert in Waxahachie |
| | Return to Index for 2009 |
---
August 23, 2009
The Marco Antonio Solis Concert
at the American Airlines Center


Tonight, Mario has asked me to go along with him as he reviews the Marco Antonio Solis concert at the American Airlines Center downtown. Steve is working and Fred is at his mother's house in DeLeon. Fred and I have enjoyed two CDs that we have of Solis, a Mexican pop singer, and so Mario didn't have to ask me twice.

The American Airlines Center


The American Airlines Center was designed and built about five years ago as a replacement for Reunion Arena. Not that the Arena wasn't big enough, but it just wasn't "modern" enough (read: not enough luxury skyboxes). It is located just west of downtown, right alongside Stemmons Freeway and just south of the interchange between Stemmons (I-35E) and the Dallas North Tollway. Fred and I have ridden our bikes down there a great many times, since the Katy Trail (bike and pedestrian walkway that lies on top of the old Katy Railway right-of-way) ends there.



The last time I was here was in January, again with Mario and again as he reviewed a concert (Celine Dion at that time). So it wasn't a new experience for me. What WAS unusual, though, was that since the concert was by a Mexican/Spanish singer, whose opening act was Pepe, a Mariachi-style singer, I seemed to be the only gringo there. Both performers sang and spoke to the crowd in Spanish, and there was no translation. I could just as well have been at a concert venue in Mexico City.

The exterior of American Airlines Center is made of brick, limestone and granite and the arches on all sides of the building are supposed to signify "open arms to welcome Dallas' citizens." (That last bit of puffery is from the Center's Web site. The venue has four entrances, one on each side of the building, and the north and south ends of the building have outdoor balconies (these are only accessible from the "Platinum Level," which means pretty much what you think it might mean.


The Marco Antonio Solis Concert

A Word About Our Seats


Mario usually gets pretty decent seats; the publicists for the various concerts try to make sure that reviewers are in a good position to see and hear everything. As you can see on the seating chart, our seats (1) were on the west side of the arena, very near the stage but off to the side and up a ways. These would have been good seats, were it not for the fact that two of the side speakers were pointed directly at us. This might not have made a difference for a quieter show, but Latin shows and rock groups are all very high-energy, and the result was that, at least for me, the sound was actually physically uncomfortable. After two or three songs by Pepe, the opening act, I had to get up and go out to the lobby to let my insides settle down.

When I came back, rather than come down and try to get back to Mario, I took an empty seat further up and slightly behind the stage (2). Thanks to the jumbotron, I could still see Pepe quite well, even though I was physically looking pretty much at his back. The sound was, mercifully, much more subdued.

When I met up with Mario at intermission, I found that he'd had a problem with the sound, too, and so we both went back to the seats further up for the beginning of the part of the concert featuring Marco Antonio Solis. Even then, however, we thought the sound was way too overwhelming, so we decided to walk back north to the far end of the arena and try some different seats (3). We had no trouble finding some good seats; it seemed as if quite a few people came to hear Pepe, and left at intermission. These seats were very good, both visually and as far as the sound was concerned. Again thanks to the jumbotron, it isn't necessary to be up close to see the performers, and we enjoyed the last part of the concert a great deal.

Pepe Aguilar: Pictures and Movies

Pepe Aguilar is, as Mario pointed out to me, a "ranchera" performer. The ranchera is a genre of the traditional music of Mexico. Ranchera music is closely associated with the mariachi groups which evolved in Jalisco in the post-revolutionary period. Drawing on rural traditional folklore, the ranchera was conceived as a symbol of a new national consciousness in reaction to the aristocratic tastes of that era. Traditional rancheras are about love, patriotism or nature, and rhythms can reflect the tempo of the waltz, the polka, and the bolero. Instrumentation may include guitars, strings, trumpets, and/or accordions, depending on the type of ensemble being utilized.

The word "ranchera" was derived from the word rancho because the songs originated on the ranches and in the countryside of rural Mexico. Rancheras that have been adapted by conjuntos, or norteño bands from northern Mexico and the southwestern US, are sometimes called norteños, from the Spanish word for northern.

Pepe Aguilar was a perfect example of a ranchera singer, projecting size, enthusiasm and not just a little sex (although not so over-the-top as a Mick Jagger or Britney Spears). He had the audience, especially the women close to the stage, enthralled, even though one wouldn't consider him handsome, but rather big and beefy. Taking good pictures so far from the stage in the darkened arena was not easy, but I did get a few. You can click on the thumbnail images below to see them:




I took three movies during Pepe Aguilar's performance, and you can watch them using the movie players below:
| | | |
| --- | --- | --- |
| Dramatic Opening Sequence | | Typical Performance Selection |
Marco Antonio Solis: Pictures and Movies

Sometime in the mid-1990s, Fred and I went to a movie up at the Galleria. While the theatre was showing those advertising slides that they used to have (which have since been replaced by video ads), they played musical selections, and one that we heard was a beautifully sung and orchestrated Spanish song. At the end of the selection, an announcer told us who was singing, and when we got home we looked up Marco Antonio Solis on the Internet. We ended up ordering a couple of CDs of his, and I have enjoyed them immensely (even though I can't understand the lyrics). So when I got the opportunity to accompany Mario to this concert, I was eager to go.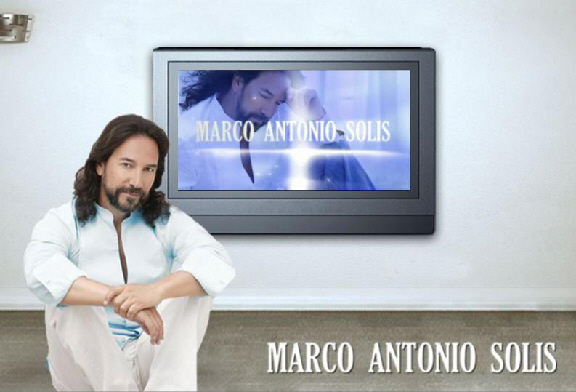 Marco Antonio Solís was born in 1959 in Michoacán, Mexico, and is a Mexican Latin Grammy Award winner, composer, and record producer. Solís started his career at the age of 12 as one half of Los Hermanitos Solís, with cousin Joel Solís. In the mid-1970s he formed Los Bukis with whom he achieved great success in Mexico, Central and South America, as well as with Hispanic listeners in the United States. As lead singer and chief songwriter of Los Bukis, Solís became known in the industry for outside writing and producing for popular singers such as Marisela and Rocío Dúrcal. In 1996, after almost 20 years of working with the group, he decided to pursue a solo career.

As a solo artist he has remained wildly popular in his native Mexico as well as in countries throughout Latin America and Spain. In the United States, Solís has been successful, with over thirty entries on Billboard's Hot Latin Tracks chart, including multiple number one hits. His albums have also been successful within the U.S. Latin community. He also remains a sought-after record producer, having worked with Olga Tañón, Ana Bárbara, and most recently Enrique Iglesias and Anaís, among others. Solís has avoided public exposure outside of his music and, unlike most pop stars, has not been linked to any scandals of note.



As I did with Pepe Aguilar, I tried to take some good pictures of Solis and was moderately successful, with some taken from the seats near the stage and others from the seats at the other end of the arena that we finally moved to. If you click on the thumbnail images at right, you can see the best of these pictures.


I took a number of movies of Solis from different vantage points to give you a good idea of the variety of the songs he performed. You can use the players below to watch these movies:
| | | |
| --- | --- | --- |
| A Typical Ballad | | Solis Plays Drums with Dancers |
| | | |
| --- | --- | --- |
| View From the Far Seats | | Solis Sings "Inventame" |
While these movies give you a good idea of what the performance was like, they don't really give you an idea of how good Solis's voice is. To do that, I've included here an MP3 of that last song he did- "Inventame." If you haven't heard Solis before, you should definitely listen; even if you have, you may want to hear more of the song than my little movie contains. Just click on the link below to listen:

Marco Antonio Solis: "Inventame"
(The MP3 should play in a popup window using whatever
software your computer normally uses to play MP3 files.
Just close the popup or program when you are done.)
NOTE: If your browser asks permission to play the file, simply allow it to.

Mario's Review

To conclude this album page, I thought you might want to read the review that Mario wrote of the concert. While you can find it on the Dallas Morning News website, I have included it here. Just click on the link below:

Mario's Review

You can use the links below to go to another album page.

---
| | |
| --- | --- |
| | August 25-27, 2009: A Visit to Texas A&M and San Antonio |
| | August 20, 2009: Michael Martin Murphey Concert in Waxahachie |
| | Return to Index for 2009 |